The Ultimate Guide to Distilled Water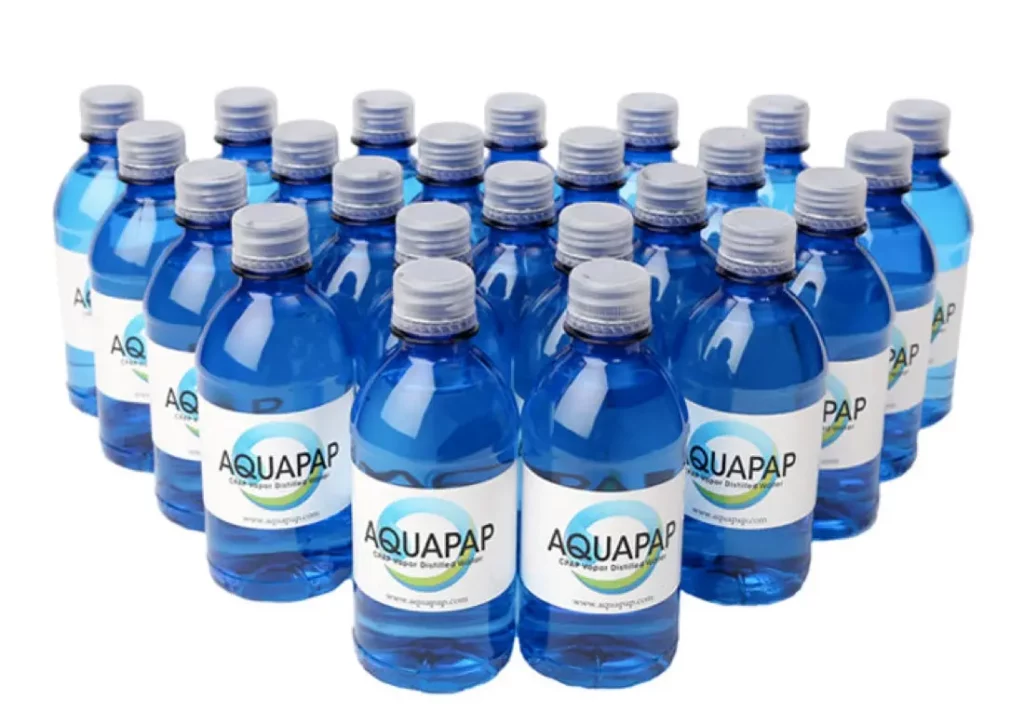 Are you ready to break up with water that's only 'good enough' and upgrade to the diamond standard of bottled water – distilled water? Distilled water is considered one of the purest forms of water possible thanks to the meticulous process of distillation that removes all minerals and impurities. This makes distilled water a popular choice in medical settings, where purity is of the utmost importance. It is widely used in the production of cosmetic and pharmaceutical products, as well as food products.
But distilled water isn't just limited to industrial or medical use. It's a popular choice for drinking water among health-conscious consumers. It can also benefit hobbyists and enthusiasts, such as those who keep aquariums or produce beer and spirits. Did you know that distilled water can even extend the lifespan of equipment, from car batteries to humidifiers? And of course, it's essential for those using CPAP equipment. With so many uses and benefits, it's no wonder distilled water is a must-have for so many people. In this guide, you'll learn everything you need to know about distilled water.
Experience the convenience and purity of vapor distilled water from Aquapap.
Distillation is a process that has been used for centuries to purify water and other substances. It involves heating water until it is boiling and the resulting steam is collected and cooled, causing it to condense back into water that has been completely purified. During this process, any impurities or contaminants in the original water, from bacteria to fluoride, are left behind. Not only does it have a neutral pH level, but this type of purified water also does not contain any trace elements or organic matter that can affect your health. By removing many of the contaminants and dissolved solids found in regular water, including bacteria, viruses, and chemicals, distillation is one of the most effective ways to produce high-quality, pure water.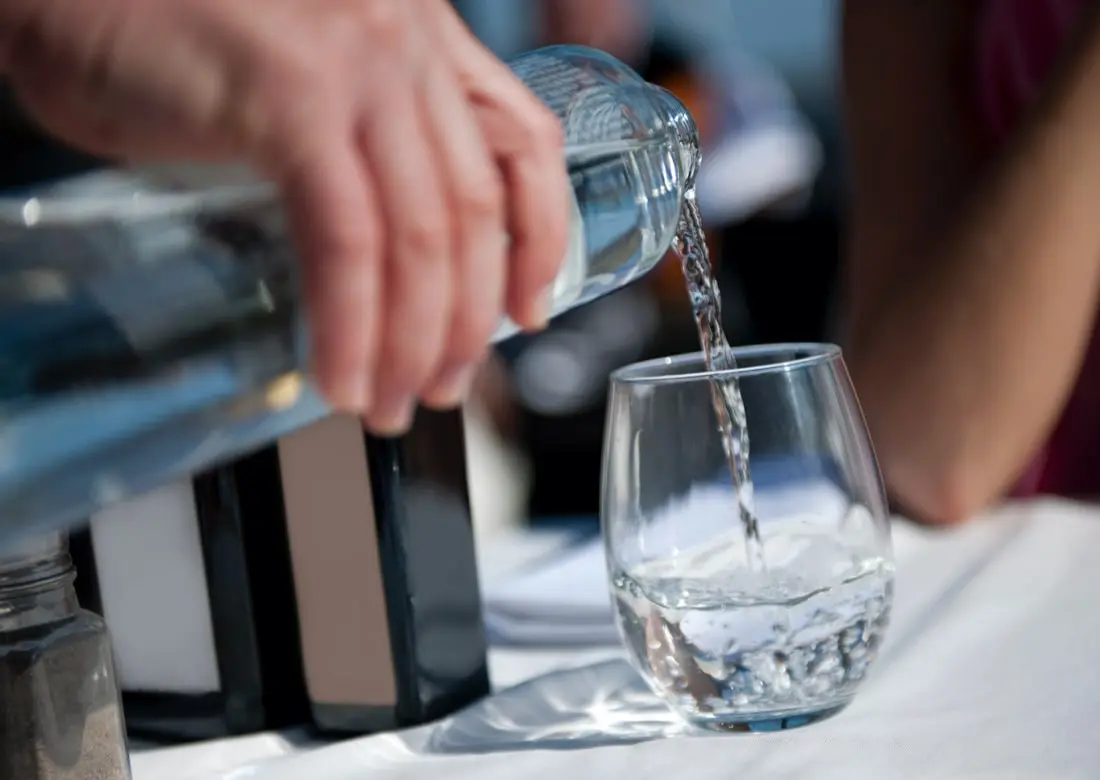 Sleep apnea patients have a special need for the right type of water. After a long tiring day, as you lay your head on the pillow and finally drift off to dreamland, you might not give a thought about what kind of water is in your CPAP machine. But the warm, moist environment in the machine's humidifier can be a breeding ground for bacteria, which you can then inhale. Doctors recommend distilled water only because it can actually help protect you from respiratory infections caused by exposure to tap water contaminants and bacterial growth. It's crucial to remember that not all water is created equal when it comes to CPAP machines. Stick with distilled water to reduce your risk of respiratory infections and enjoy your dreams even more soundly.
Distilled water's purity also makes it useful in other household appliances, such as irons and handheld steamers, humidifiers, and air conditioning units. These appliances are prone to mineral buildup that can cause damage and reduce lifespan. This pure form of water prevents mineral buildup, and the appliances remain in good working condition.
For Distilled Water Bottles, Size Matters
Using distilled water can be a game-changer for various applications, but don't let the urge to snag a supersized jug lead to more problems than it solves. It may seem like a smart way to cut costs, but the real cost is an impure product if you don't use the whole container within 48 hours. Why is that? Once the seal of a distilled water jug has been broken, the clock begins ticking. The once-pure water, stripped of all minerals and impurities, is now at the mercy of its environment. The air we breathe, the surfaces we touch, and even the very hands we use to pour the water can all introduce contaminants to the water and ruin its once-pristine state. Even in the cleanest of environments, bacteria is everywhere. When the seal of a distilled water jug is opened and exposed to air, it allows the bacteria to enter and begin to multiply within the water. These microorganisms can feed off of any organic matter that is present in the water, such as skin cells or dust, and can quickly create a breeding ground for even more bacteria.
The consequences of using contaminated distilled water can range from mild to severe, depending on the type of bacteria present. It can cause anything from a minor stomach ache to a serious illness, and can even be fatal in extreme cases. Even using slightly contaminated distilled water won't do you any favors. In fact, it might just max out your frustration levels faster than a broken pencil. Rather than sticking with a one-size-fits-all approach, consider the benefits of smaller containers. Less water means faster use, and that means less time for contaminants to sneak in, and that's always a plus.
Distilled water is a must-have for many people, but carrying around heavy gallon jugs can be a cumbersome hassle. Whether you're planning a camping trip or you need it for your CPAP, the inconvenience of large containers can really weigh you down. Fortunately, you don't have to settle for a gallon jug. You can choose portable bottles of Aquapap vapor distilled water instead. Not only do these small-sized bottles provide the convenience you need, but they're also crafted with care to ensure you're getting pure, high-quality distilled water products every time.
Designed to be both easy to transport and use, their compact size makes them perfect for use in any setting. And let's not forget about their added benefit of reducing waste. By only purchasing what you need, you can minimize the chances of water going to waste. Plus, because the small bottles are designed to be used quickly, cross contamination from bacteria growing in an opened bottle is eliminated (or at least kept to a minimum if you choose to use it over a few days). That means you can confidently drink, make baby formula, or fill up your CPAP machine humidifier without worrying about bacterial growth in your water when you choose Aquapap products.
The Multitude of Uses for Distilled Water
Let's take a closer look at this unique type of purified water and its uses.
How is Distilled Water Different from the Rest?
With so many varieties available, choosing the right water can be a daunting task. It's important to consider the unique qualities and characteristics of each type before making a decision, especially if you're a CPAP user. Tap water, for example, is often treated with chemicals and may contain impurities that affect its taste and quality. Real spring water, on the other hand, flows naturally from a spring and is typically free of contaminants (but how do you know if your "spring water" is the real thing?). If you're looking for something even more special, alkaline water has a higher pH level and is said to offer numerous health benefits. And for the truly adventurous, glacier water is sourced from ancient, untouched glaciers and contains qualities that draw people from all over. No matter which type of water you prefer, understanding the properties and benefits of each can help you make an informed decision and quench your thirst with confidence. Here's the run down on water types.
Tap Water
Tap water is undoubtedly a convenience that we're all grateful for. Not only is it readily available in most parts of the world, but it's also incredibly affordable. However, while water from the faucet is a generally harmless source of water to drink, it's not without its drawbacks. Some of the common contaminants found in tap water can include pesticides, lead, and fluoride. While the levels of these impurities are usually low and within acceptable limits, they can still have adverse effects on our health over time. The chlorine and fluoride in tap water can help prevent tooth decay and kill harmful bacteria, but the minerals present in the water, like calcium and magnesium, can be problematic for a CPAP machine. These minerals can deposit inside the CPAP machine and tubing, causing clogs that ultimately damage or impair the machine's function. Therefore, it is ill-advised to use tap water in a CPAP machine, as it can lead to serious problems in the long term.
Spring Water
Spring water is a type of natural water that comes from underground sources and is rich in mineral content. Unlike tap water, which is treated and purified with chemicals, spring water is often bottled directly from the source, preserving its natural taste and composition. Depending on the specific source, spring water can contain a wide range of minerals, including calcium, magnesium, potassium, and sodium, which can have various health benefits for the body. With its refreshing taste and natural composition, spring water is a popular choice for those looking for a healthy and hydrating beverage option.
Bottled water has become a staple in our daily lives, but have you ever stopped to wonder what's really in that bottle of "spring water" you're drinking? Unfortunately, not all bottled water is created equal, and some brands may be taking advantage of the "spring water" label to mask their true sources. It's vital to remember how the purity and composition of spring water can vary significantly depending on where it's sourced.
Distilled Water
Distilled water is water that has been purified through the process of distillation, which involves boiling water and collecting the vapor. The resulting vapor is then condensed and collected as distilled water, free from impurities and minerals. Distilled water is like a knight in shining armor for your CPAP machine. Its purification process removes any impurities that can cause buildup or clogs in your machine and tubing. By using distilled water, you can help to extend the life of your machine and reduce the risk of potential health risks from harmful bacteria or other impurities.
As our bodies become more vulnerable, so too does our need for clean and pure water. For those with compromised immune systems or respiratory conditions, the impurities lurking in tap water can pose a serious threat. The buildup of bacteria poses a tricky challenge for those using CPAP machines. Regular cleaning and the use of distilled water in place of tap water can keep those pesky germs at bay. While tap water may seem like a simple and cost-effective option in your day-to-day routine, it's not worth the potential risks to your health. By swapping it out for distilled water, your CPAP machine will perform optimally, and you'll have peace of mind knowing you're taking all the necessary steps to prioritize your health.
Filtered Water
Filtered water is water that has been purified by removing impurities and contaminants using a physical or chemical process. Common elements that are filtered out from water include chlorine, sediment, and various bacteria and viruses. Some filters can also remove heavy metals, pesticides, and volatile organic compounds (VOCs). However, it's important to note that even after filtration, this type of purified water can still contain dissolved solids, such as minerals and salts, and chemicals that are difficult to remove, like fluoride and nitrates. It's essential to choose the right type of filter and understand its limitations to ensure that you're getting to drink the safest and healthiest water possible.
Even though filtration can remove many common contaminants like chlorine and sediment, some chemicals and minerals can still remain in the water. These contaminants can vary based on the type of filter used and the quality of the source water. When it comes to using water in a CPAP machine, it's important to prioritize safety and choose the purest option available. That's why vapor distilled water is the recommended choice, as it's free from all impurities and minerals, ensuring that your therapy is as effective as possible.
Alkaline Water
Alkaline water has become a popular topic of conversation, especially among those interested in wellness and health. This type of water has a higher pH level than tap water, usually ranging from 8 to 9, which is achieved by a process called ionization. The benefits of alkaline water are often debated, with some people claiming it can help to neutralize the acid in the body and improve health overall. While there is limited scientific evidence to prove these claims, some consumers swear by the benefits of alkaline water.
While there may be some potential benefits to using alkaline water, it's important to consider the possible drawbacks as well, especially for CPAP users. In particular, the higher pH level of alkaline water may cause damage to the materials in your machine over time. To keep your CPAP machine running smoothly and safely, always follow the manufacturer's recommendations for the type of water to use. And if you're considering using alkaline water for drinking or other purposes, take the time to do your research and consider consulting with a healthcare professional to make sure it's the right choice for you. A little bit of extra care and attention can go a long way in protecting both your health and your CPAP machine.
Sparkling Water
Sparkling water is a fun way to switch up your H2O routine and add some fizz to your day. Sparkling water, also known as carbonated water or soda water, is water that has been infused with carbon dioxide gas. The process of carbonation involves dissolving carbon dioxide gas in water, which creates bubbles and a fizzy sensation on the tongue. This can be achieved through a variety of methods, such as injecting carbon dioxide gas directly into the water or by adding carbon dioxide to the water under pressure. With its bubbly texture and crisp taste, it's no wonder it's become a popular choice for those looking for a refreshing treat. However, it's important to note that while sparkling water can be a delicious alternative to plain water to drink, it's not suitable for use in a CPAP machine or most other household uses. The added carbonation can put excess pressure on the machine, putting it at risk for potential damage. The bubbles can also cause discomfort or irritation in the nose and throat, and that's no way to get a good night's sleep.
When it comes to drinking sparkling water, there are some potential health concerns. Some people may experience digestive discomfort or bloating after they drink carbonated beverages. However, this doesn't mean that you need to avoid sparkling water completely. Instead, be mindful of your intake and enjoy it in moderation. Like a delicate balance beam, it's about finding the right amount that is both enjoyable and beneficial to your well-being. As with any food or drink, it's always a good idea to listen to your body and take note of any reactions you may experience. By staying informed and cautious, you can continue to enjoy the sparkling and fizzy goodness of this hydrating beverage.
Glacier Water
Glacier water is a precious commodity that comes from remote, mountainous areas and is often favored for its perceived purity. However, as alluring as it may sound to add this water to your hydration routine, there are some things to keep in mind. Unlike tap water or other bottled waters, glacier water may not be subject to the same regulations, which can lead to potentially harmful contaminants being present in it. Furthermore, the environmental impact of bottling and transporting glacier water should be taken into account, especially if it isn't sourced sustainably. While the appeal of glacier water may be strong, it's important to take a holistic perspective and ensure that its use doesn't come at the expense of our health or the health of our planet.
Artesian Water
Artesian water is often thought of as the diamond of bottled water - rare, pristine, and high quality. It is sourced from deep underground aquifers, which provides it with a natural barrier against surface pollution and contaminants. It's important to take into consideration that the regulation of artesian water may differ from that of tap water or bottled purified water, and there could be a greater risk of contamination or levels of certain minerals if the water doesn't undergo testing. On top of that, artesian water can have a higher mineral content, which may or may not be what your body needs.
Still have some questions about distilled water? See if your query made our list of FAQs!
How to Make your own Distilled Water
While distilled water can be purchased, it is also possible to make it at home using several methods. It is important to understand the potential risks involved in making this type of water at home.
Method 1:

Distilling Water with a Pot and Heat Source
The most common method to make distilled water at home is using a pot and a heat source such as a stove or hot plate. To do this, you will need a stainless steel or glass pot with a lid, a heat-resistant bowl, and a small weight, such as a rock or a small metal object.
Fill the pot with water, leaving enough room for the heat-resistant bowl to sit inside without touching the water.
Place the bowl inside the pot and add the weight to the bowl. This will help to keep the bowl in place.
Place the lid on the pot upside down so that the knob is facing downwards.
Turn on the heat source and heat the water until it is boiling.
Reduce the heat to a simmer and place ice on top of the lid. The ice will help to cool the vapor and cause it to condense back into liquid form.
As the water vapor condenses, it drips into the heat-resistant bowl. This liquid is distilled water.
Method 2:

Using a Homemade Water Distiller
Another method for making distilled water at home is a homemade water distiller. This can be made with a large pot or a pressure cooker, a copper or stainless-steel coil, and a heat source.
Fill the large pot or pressure cooker with water.
Attach the copper or stainless-steel coil to the top of the pot or pressure cooker.
Place the other end of the coil into a container that will collect the distilled water.
Turn on the heat source and bring the water until it is boiling.
As the water is boiling, water vapor will rise and enter the copper or stainless-steel coil. The coil will cool the vapor, causing it to condense and drip into the container.
Regardless of what method you use, home made distilled water needs to be stored in sterile containers and used as quickly as possible to avoid contamination from being exposed to the air. It is not recommended for long-term storage.
If you do not want to go through the considerable hassle of making your own distilled water, you can purchase a water distiller machine. These machines are specifically designed for making distilled water and are available in different sizes and price ranges. However, these machines are rather expensive and still take a fair amount of time to produce a small batch of water.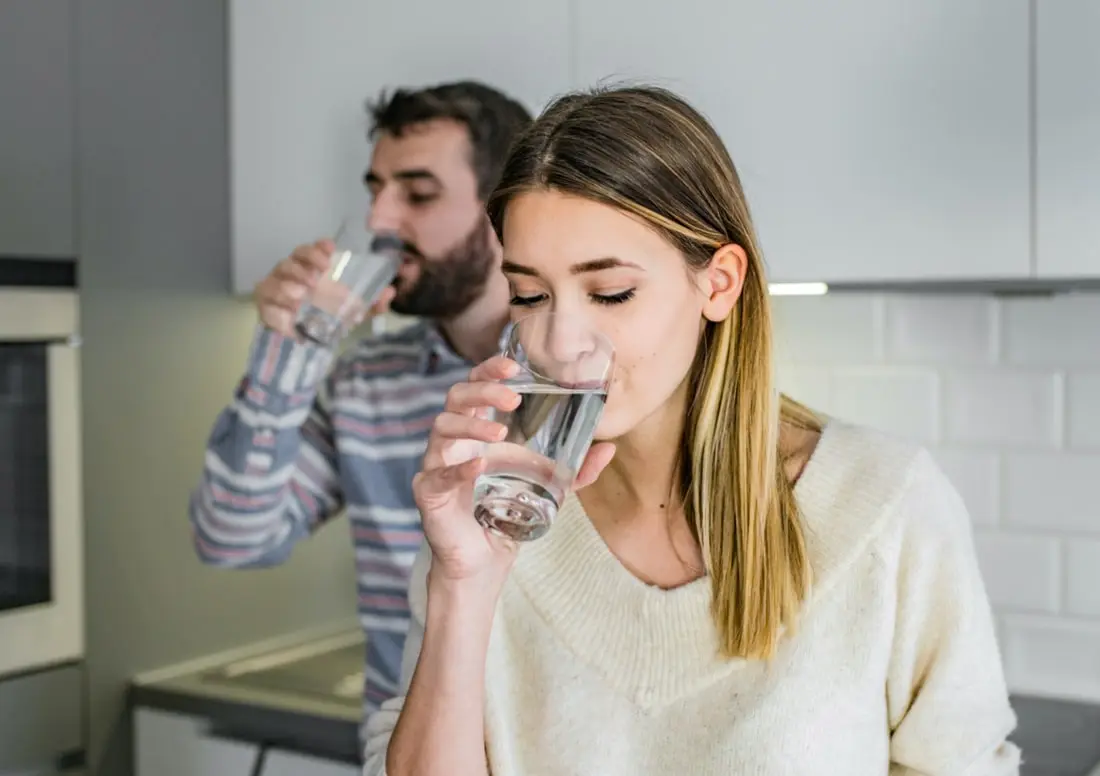 The Ultimate Distilled Water Stop Shop
Aquapap vapor distilled water products provide a safe and convenient solution for those who need pure water for various applications, including medical, industrial, scientific, and personal use. With its TSA-friendly and BPA-free bottles, it's especially beneficial for CPAP users who travel and parents who want the best for their babies. While making distilled water at home may seem like a cost-effective option, the risks involved in the process and storage cannot be ignored. Choosing Aquapap vapor distilled water ensures that you are using high-quality water that has been through a rigorous distillation process, eliminating any contaminants. So why compromise on water quality when you can choose Aquapap for your everyday needs? Order your Aquapap vapor distilled water today and experience the difference for yourself.